"In addition to technology and organization, the human factor also has a major impact on explosion safety. That makes our profession fascinating. "
The vision of Ing. Gerdian Jansen, Safety Manager HSE at EFPC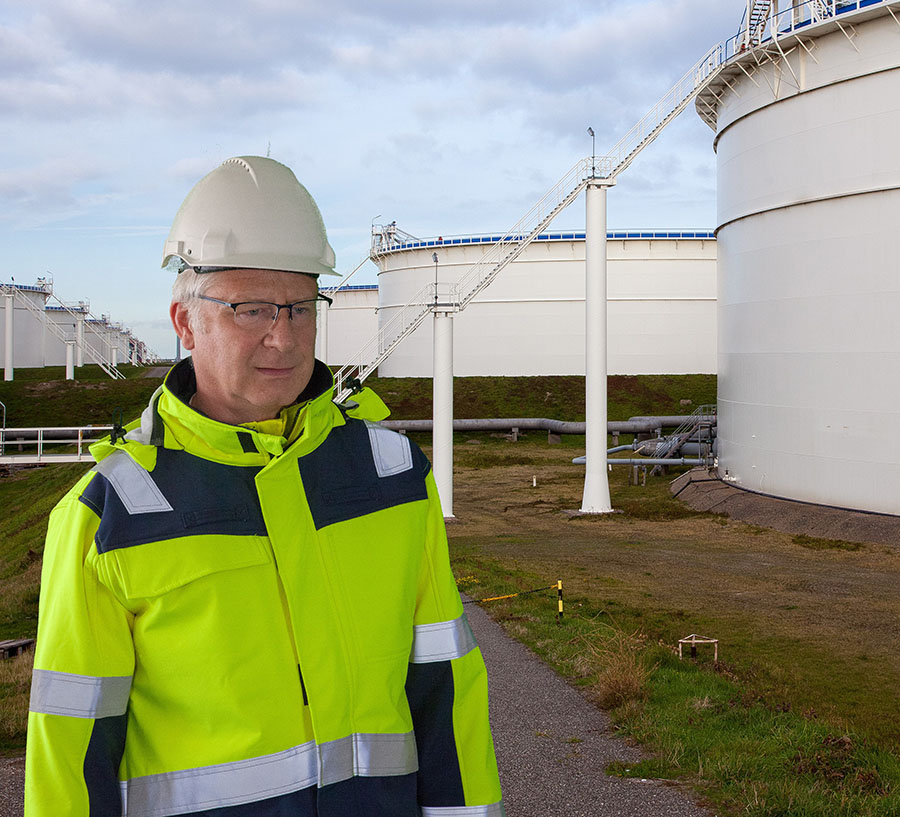 "During my study; Higher Safety Science, I became very aware of the fact that explosion safety not only depends on technical systems, but also on people and the organization.
In 2003 the new ATEX directive came out with a lot of attention for the connection of technology, organization and people. We look at the total picture to include all facets that influence safety in the Explosion Safety Document. That is very exciting. "
The weakest link
"As a company you can buy the safest equipment and also take technical measures to ensure that the working environment is explosion-proof. But that's not all. The human factor is too important to ignore. When you buy an explosion-proof forklift truck, but someone is smoking behind the wheel while working, you are no step further.
You will also have to properly train and instruct your people in the field of explosion safety. Convince them of their responsibility to talk to each other about unsafe behavior. This way you ensure that all links are strong enough.
Provide insight into what you have to do
For the average employee, It is impossible to actively keep up with all standards, regulations and rules in the field of explosion safety. It is, therefore, our task to put everything on paper, to make clear what they have to do.
Of course, the complete substantiation is also in the explosion protection document, but that should not hinder a good understanding of the practical implementation. The user simply needs to know where he stands. And if an incident occurs, it must be clear that at least all the right steps have been taken.
"Based on our expertise and our practical experience, we influence the standards and then immediately apply the latest standards in practice."
A work environment that is as safe as possible
I am a member of various working groups and committees in the area of explosion hazards (NPR 7910). We work on the standards of tomorrow. As a creator of standards and the resulting rules, you always take workability into account.
A 0% risk only exists when you decide to stop all activities. Our challenge is to draw up comprehensible and practically workable rules based on the prescribed standards for a work environment that is as safe as possible with acceptable residual risk.
Close to the developments
The advantage of my work in standardization committees is that we, as HSE advice, are close to market developments. Based on our expertise and our practical experience, we influence the standards and then immediately apply the latest standards in practice. More accurate advice is actually not possible.
"Technical courses hardly pay attention to explosion safety"
A gap in the courses
We speak with many people within our profession, including teachers from technical schools and universities. Then it appears that almost no education pays attention to explosion safety. A technician or engineer has received some guidelines but does not exactly know how to work safely.
And that while almost everyone is confronted with explosion safety in practice and the risks of improper work are considerable. We, therefore, urge our customers to train their employees in the field of HSE in particular.
Looking to the future
Our profession continues to develop, which makes it extra fascinating. We recently had the opportunity to do research for Hyundai on working safely with hydrogen cars. Hydrogen is extremely explosive. A spark from metal to metal – for example, if you shoot with a key – can cause an explosion.
So in the workplace, you have to start working with spark-free tools, such as bronze. So it could be that most modern technology introduces a new bronze age. "