As of January 1, 2020, sister companies European Fire Protection Consultants N.V. (E.F.P.C.) and HSE Advies B.V. merged under the new name EFPC, Risk & Safety Consultants.
Independent and expert advice is of paramount importance to both companies and that is why we have joined forces to provide you with an even better service in the broad field of physical safety. As you can see on this website, we offer you a unique package in the field of integrated safety solutions.
Depending on your question, we compile a professional team of experts for each project, each with its own specialism. In this way, we can provide you with expert advice on fire safety, explosion protection, process safety and machine safety.
EFPC, Risk & Safety Consultants will continue to support you in the future in a way that you are used to from us: committed, professional and independent!
When it's about the safety of your employees, your visitors and your company, you leave nothing to chance. That is why you choose the specialist of EFPC when it comes to fire safety, explosion safety, machine safety and electrical safety measures.
In addition, we are one of the few in the Netherlands who can also provide you with an integrated safety approach. In very diverse areas of application, including new construction and renovation in Construction & Industry, Hydrogen installations, Li-ion storage and Solar energy.
EFPC is the advisor with the broadest expertise in the field of safety in our country. And … we have no ties with contractors or suppliers! So, you are assured of 100% independent advice, for the very best security in your specific situation.
Safety is too important to just be handled by a certain company
Fire Safety
Fire protection is a complex field with a variety of regulatory bodies, construction companies, insurers and other stakeholders. As an independent specialist, we know all the facets that are needed …
HSE-Advice
Broad, multidisciplinary expertise is needed for sound advice on risk assessments, explosion safety or machine safety. Within EFPC we have combined that knowledge under the brand name …
Our customers
EFPC is the largest independent fire safety and HSE consultancy in the Netherlands. In terms of combined expertise, we are among the world leaders. But what will really interest you is what our clients …
A no-obligation conversation about working safely and risk management?
News
A sprinkler installation is basically a water-filled pipe system with spray nozzles and a large sprinkler pump. When the pump…
Our customers
Whether it is a trade fair with a hundred stands or a dance event for 10,000 guests, the evacuation simulation proves that the hall …
News
Lithium-Ion (Li-Ion) batteries are indispensable in our society. Everyone nowadays has devices with Li-Ion batteries …
Do you want to stay informed of all updates?
Office hours for entrepreneurs and (their) architects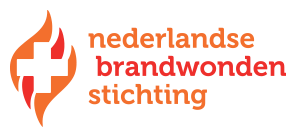 Based on our affinity with fire prevention and CSR in general, we support the Dutch Burns Foundation so that they can achieve their goals.